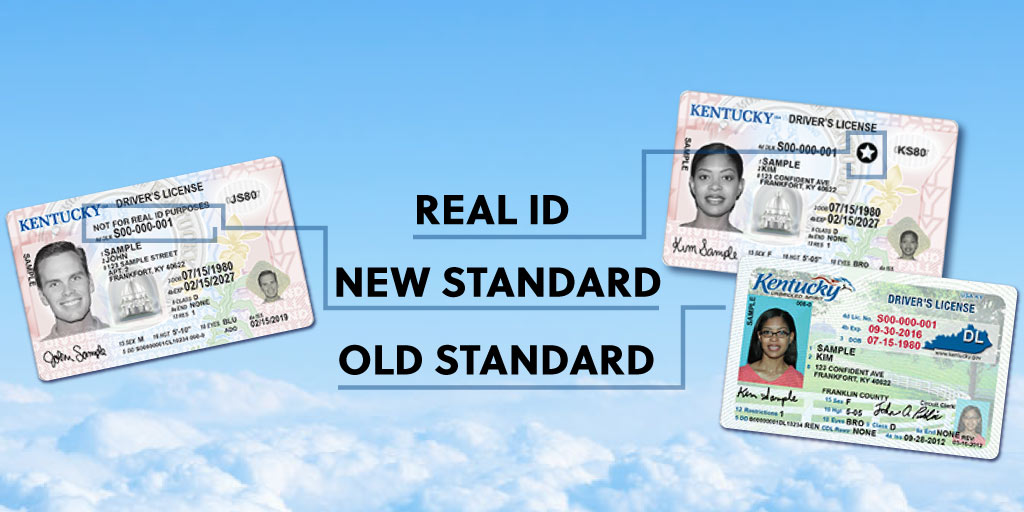 Kentucky
Online Driver's License / ID Card Renewal
Renew your Kentucky driver's license, motorcycle license, combination driver/motorcycle license or ID card online up to six months before it expires.
Before you renew, learn if a REAL ID is right for you- the only card version accepted starting May 7, 2025 for U.S. commercial air travel and entry onto military bases and select federal buildings.
Please read this page carefully and have your license with you to complete the online renewal application.
To renew online, all personal information listed on your current license or ID must not have changed (name, address, license class). You will receive the same card version you currently have (i.e., you cannot request a REAL ID if you have a standard license).
Online renewal is only available for select license or ID Card renewals. License or ID card replacements (lost/stolen) cannot be accepted online at this time.
Applicant must use a valid Visa, MasterCard, Discover, or American Express (debit or credit cards can be used). A small processing fee will be collected for online renewals. (1.5% for debit cards and 2.75% for credit cards). If your application is not approved, your card will not be charged. Refunds will not be issued once you submit your renewal application.
Applicants may renew online up to 6 months before the license expiration date or up to one year past the expiration date on your license.
Once your application has been approved by the Transportation Cabinet, your credential will be mailed to the address we have on file. You will verify your address during the application process. Applicant will NOT receive a temporary document.
At this time, applicants will receive the same renewal lifespan as their current card. That means if your current license or ID Card expires every 4 years, you will receive the same 4 year lifespan when renewing online.
Exceptions:
Commercial Driver's Licenses (CDLs) and permits cannot be renewed online.
Non-US citizens cannot renew driver's licenses online due to visa updates.
Under 21 licenses (Vertical Format) cannot be renewed online. Note: a person that has reached their 21st birthday can renew online.
Voter ID cards and Homeless ID Cards are not able to renew on-line due to required documentation.
If you are active duty military, please do not use the online renewal portal for your request. Please use this mail-in form.
By completing an application, you are agreeing that you meet the eligibility criteria to apply for online renewal. Refunds will not be issued once you submit your renewal application.
By completing a transaction through this service, you are attesting you are doing so on your own behalf. Any fraudulent application will be prosecuted.